Not too long after I launched my blog, I received an unexpected email from this girl who had found me via Instagram. She told me how much she admired my photography and that she was willing to travel from Memphis to collaborate with me for an up-and-coming project of hers called The Cultured Goddess, a website she was designing to promote and showcase female artistic expression. Of course I was thrilled! But since I am still quite the amateur at this photography thing, I was somewhat hesitant about whether or not I could seriously do this. I was willing to take on the challenge, though.
To my surprise, when we spoke on the phone a few days later, it was as if we'd known each other for quite some time. High-spirited and wise beyond her twenty-something years, she shared with me her love for old-school music, classic literature, as well as her appreciation of cultural feminism. She defined herself as a "girl on a mission," which ultimately became the inspiration behind this photo shoot. I envisioned her effortlessly strutting the city streets while styled in something vintage modern chic, traveling to various spots located in the heart of downtown Nashville, such Dunn Bros Coffee shop, 5th Avenue of the Arts, and the historic Printer's Alley.
The morning of our shoot, I grabbed a pastry from another one of my many go-to coffee shops, Frothy Monkey, and waited for her to arrive. From a block away, I see a petite and seemingly self-confident chick amidst a crowd of people, sashaying in my direction while eagerly waving her hand in the air. As she comes closer, I'm falling in love with her look from head to toe, from the pixie-like haircut underneath a cinnamon toned floppy hat, to the cerulean blue jumpsuit that was cinched at the waist with a built-in belt, and the cutest leather cut-out, peep-toe sandals. Her accessories were minimal — a couple of pieces of small, dainty jewelry, a pair of aviators, and the illuminating smile she wore on her pretty face.
Our chemistry was instant, and as a result, I didn't have to do much directing. We laughed and connected so much that people kept stopping me, asking if I wanted to hand them the camera so that they could take a photo of us together, as if the two of us were just friends and I didn't have a job to do.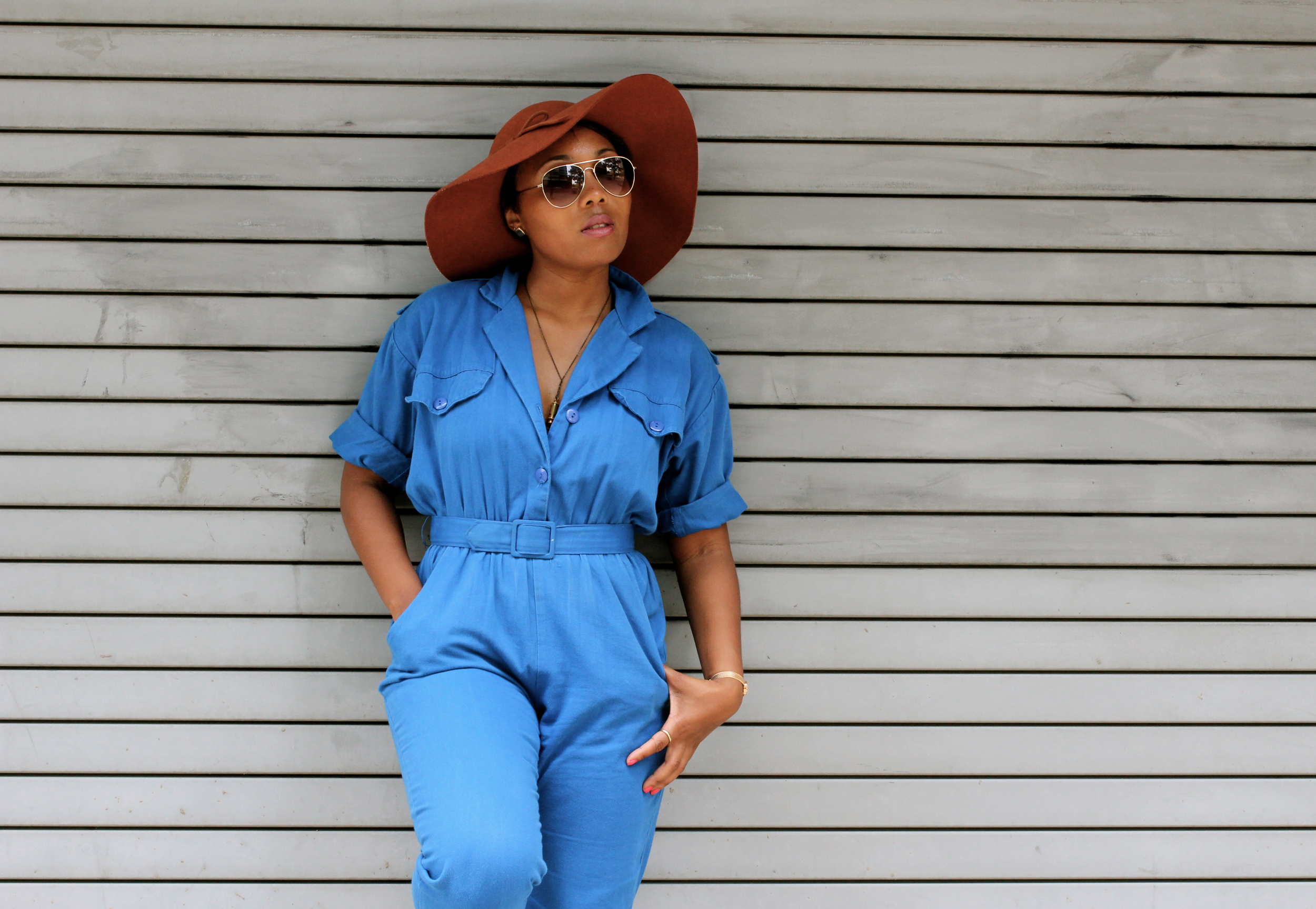 To Lauren Irene: Thank you so much for this amazing experience and for believing in me! I wish you much success.