There's this '64 Jeep Gladiator that travels all over Nashville with a truck bed full of sweet, juicy, Georgia-grown peaches. And quite frankly, they are some of the best I've ever had.
Like….ever.
These fruits of heaven are hand-picked from orchards in Georgia and then driven to Nashville to be sold by the bagful. Even if you don't live around here, you can still purchase them online and have them shipped to your door. They're only available during peach season (mid-May to mid-August), which means that you are getting the absolute best quality.
When I grabbed one out of my first bag and took a bite, I immediately thought about making a peach-flavored cocktail for our house guests one day, since we love home entertaining. I took an inventory of what we had on our bar cart and searched Pinterest for inspiration.
After scrolling through about a million results, I finally found a sangria recipe that includes the perfect fusion of white wine, St. Germain elderflower liqueur, sliced peaches and mint leaves.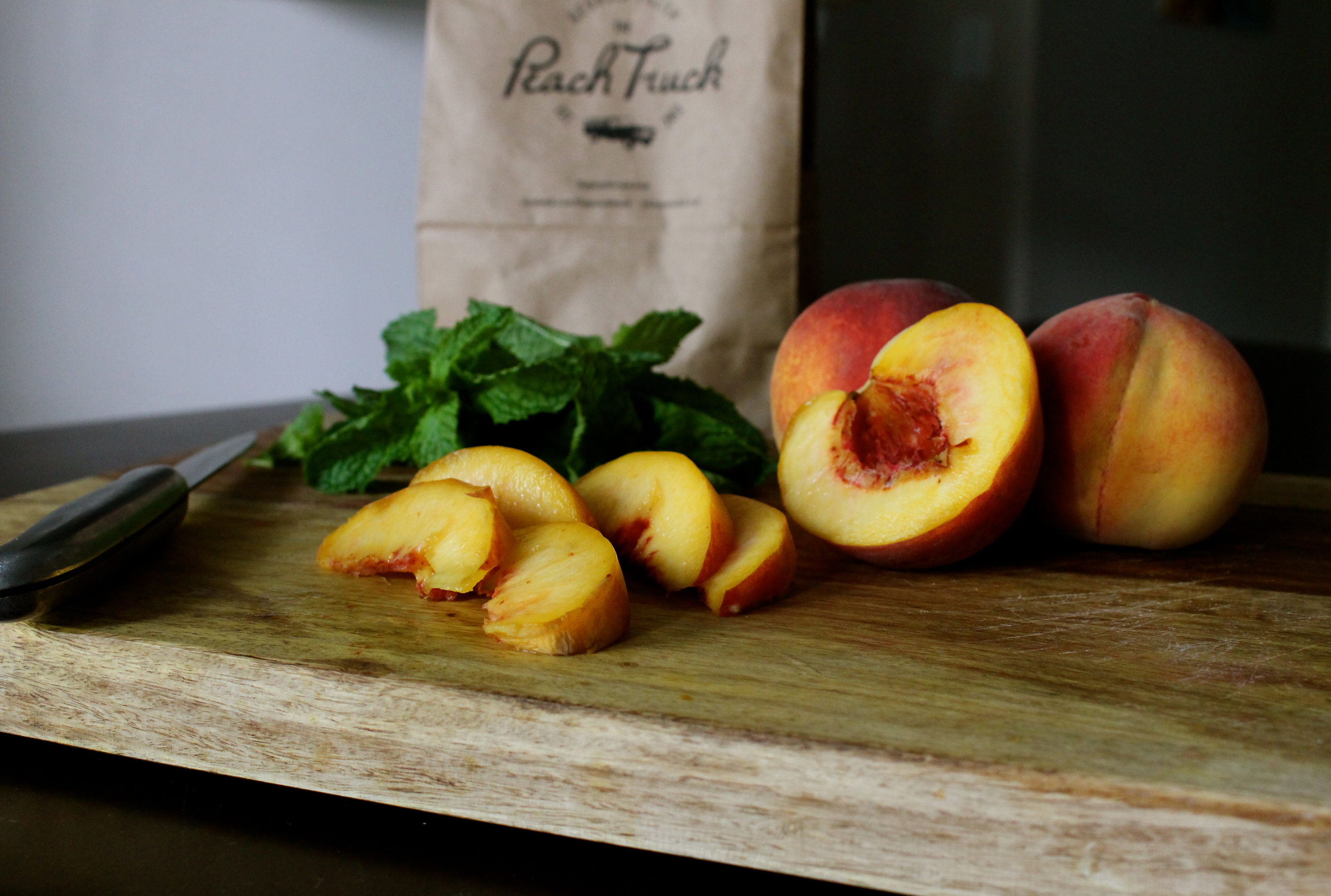 You can find the recipe here.